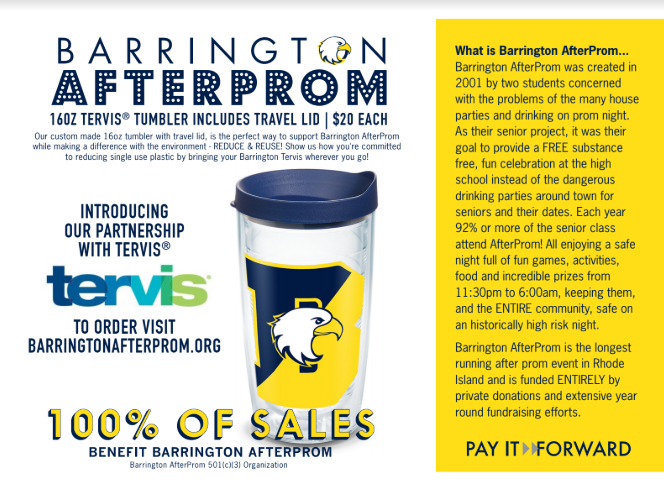 Support Barrington after Prom!
Tracey McGee
Thursday, September 12, 2019
What is Barrington AfterProm... Barrington AfterProm was created in 2001 by two students concerned with the problems of the many house parties and drinking on prom night. As their senior project, it was their goal to provide a FREE substance free, fun celebration at the high school instead of the dangerous drinking parties around town for seniors and their dates. Each year 92% or more of the senior class attend AfterProm! All enjoying a safe night full of fun games, activities, food and incredible prizes from 11:30pm to 6:00am, keeping them, and the ENTIRE community, safe on an historically high risk night.
Barrington AfterProm is the longest running after prom event in Rhode Island and is funded ENTIRELY by private donations and extensive year round fundraising efforts.